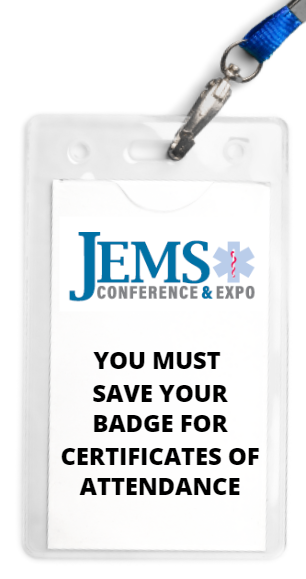 Thank you for attending JEMS Con. Download your personal certificate of attendance below. In order to obtain your certificate of attendance from JEMS Con, you must save your badge.
Please click the button below where you will be asked for your registration number from your badge, to print a certificate of each of the classes you attended.
* Your registration number can be found above your mobile app ID. When entering the number, remove the hyphens.